Twitter Marketing can be challenging, but you shouldn't be afraid to roll up your sleeves and start using it! Twitter has the potential to boost your brand image – but how?
Look at the following statistics:
75% of B2B business marketers are on Twitter;
69% of brand followers on Twitter have already purchased from them;
53% of Twitter users are likely to be the first purchasers of new products.
Isn't that impressive? If done right, Twitter Marketing will yield exceptional results, but you will need to put in time and effort.
To help you get the best results with less effort, here's a list of 10 Twitter Marketing Tools.
With the huge array of features it offers, Hypefury could be the only Twitter Marketing Tool you'll ever need, in particular if you're looking to grow your audience and get the most out of your time planning a social media strategy. In addition to Twitter, it also supports Instagram (direct publishing), LinkedIn and Facebook.
Think of Hypefury as a smart, efficient social media assistant whose sole purpose is growing your following by finding new people interested in what you have to say.
Using Hypefury, you can:
Create and schedule all the tweets and threads you need;
Access great insights and analytics to know more about what tweets are doing well;
Cross-post to LinkedIn;
Easily import hundreds or thousands of tweets with the bulk upload feature;
Get more engagement through the Auto-Retweet feature;
Get more email subscribers and more sales with the Auto-Plug feature.
Hypefury offers 3 plans – Free, Standard and Premium, priced at $0, $19 and $49. 
You can try the Standard and Premium plans for free for 7 days. No credit card required.
Doing research about hashtags has never been easier with this incredible tool. You can look up a hashtag or enter one on the homepage and Hashtagify will let you know if it's trending on Twitter, offer up relevant social statistics data, related tags, top influencers who've used it, and more.
You'll have access to the geographic distribution of any trendy hashtag.
Get detailed info on a hashtag popularity behavior.
You can even track who is using the hashtag and when was the last time they used it.
The premium version is relatively inexpensive and the most thorough way to research hashtags online.
Hashtagify offers 3 monthly plans – Personal, Business and Enterprise, priced at $29, $86 and $311.
Finding your niche is definitely one of the more challenging tasks when it comes to knowing what to tweet or what to put your efforts on. Tweepi is the Twitter Marketing tool that will make this easier for you. If you are struggling to engage with your audience or even figure out where your audience really is, Tweepi's advanced AI tools will allow you to:
Find the right people to follow;
Get more followers saving a bunch of time and effort;
Engage effectively with your current followers;
Automatically unfollow inactive or poor-content users.
To start using Tweepi and enable all its potential, you just have to follow these simple steps: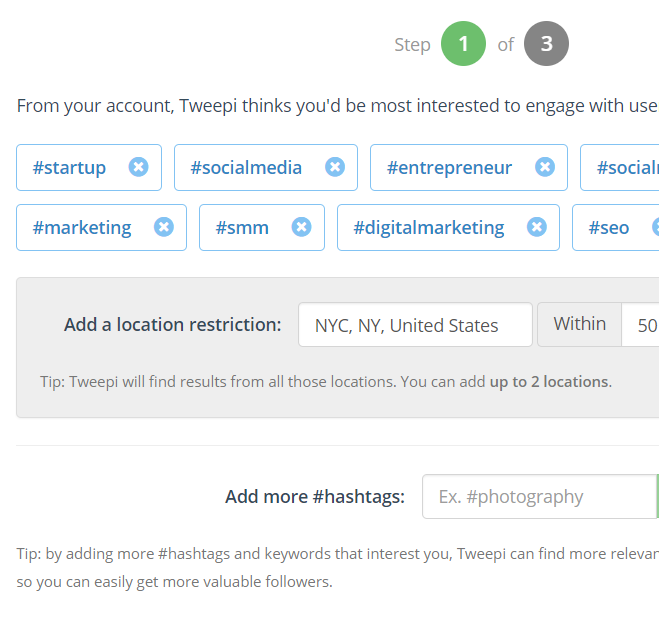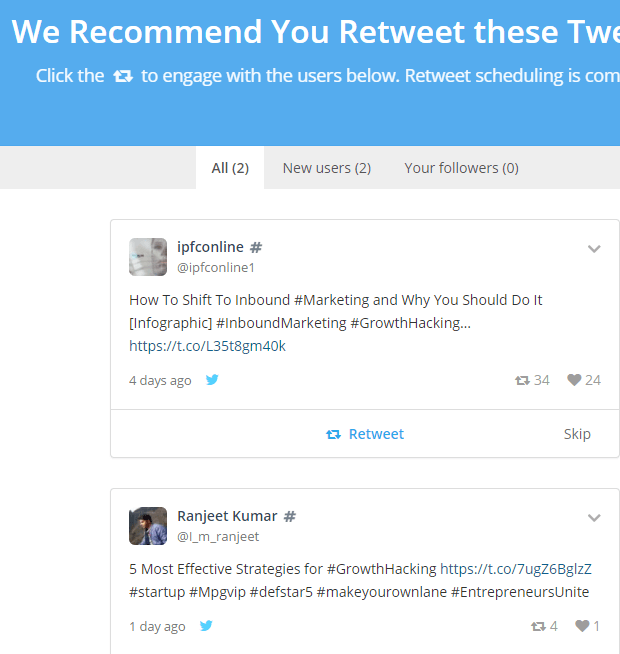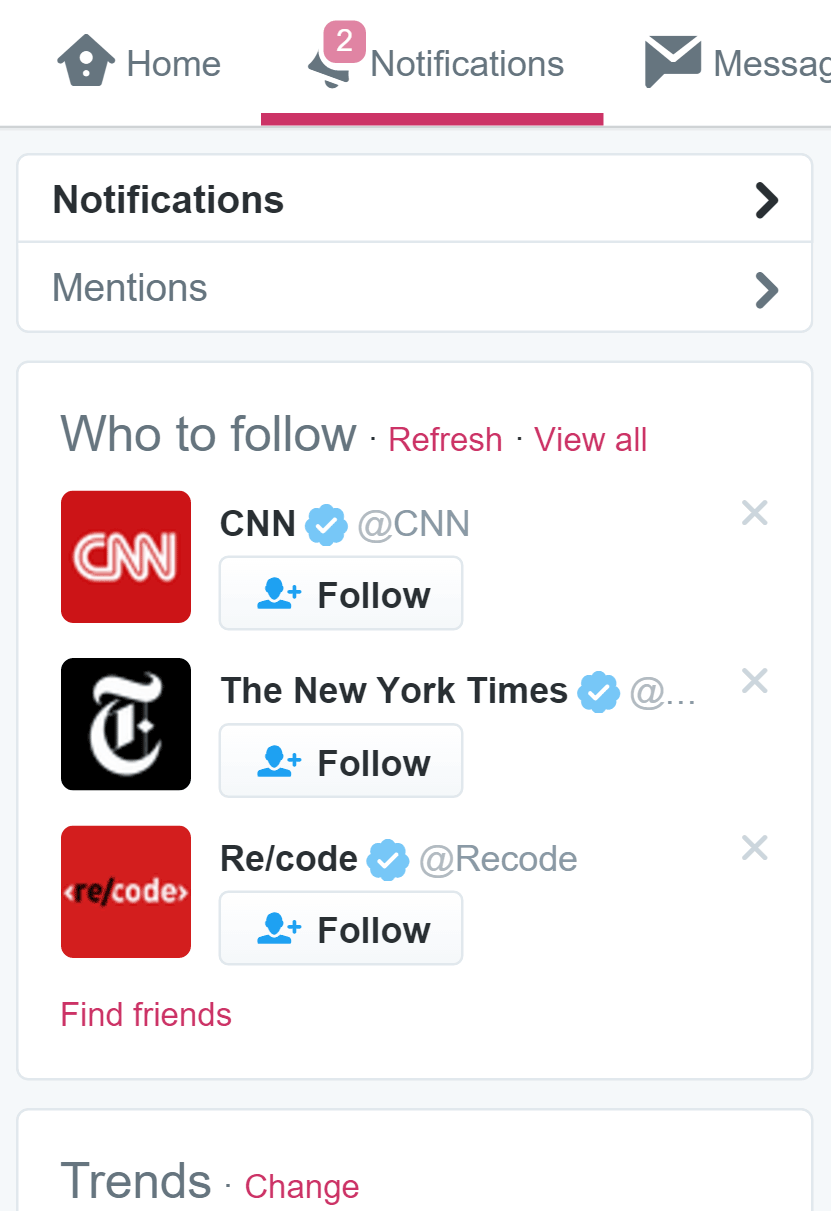 STEP 1
Select the hashtags and users you are interested in. Tweepi will start to track those accounts' moves and those from their followers. You will be shown the accounts with the same set-up language and the ones that are near your geo-localization.
STEP 2
Through Tweepi's AI tools, you'll get recommendations for you to engage with other tweets that are compatible with your interests. You can interact by retweeting, replying, or liking those tweets. But don't worry about it, Tweepi will suggest what's the best option in each case!
STEP 3
Watch how the ball starts rolling as you interact with your recommended tweets. In the blink of an eye, you'll start coming across more and more valuable users. Your profile checks will rise, so make sure your content is on point!
Tweepi offers 2 plans – Silver and Platinum, priced at $12.99 and $24.99 (annual discounts are available).
TweetDeck is a Twitter Management Tool built directly into Twitter. All you have to do is navigate to their web app and log in with your Twitter account.
It started as a standalone tool, but it was later acquired by Twitter for $40 million.
TweetDeck provides a friendly environment with a dashboard where you can add, remove and rearrange columns for Individual Lists, Messages and Mentions. They recently added a trending topic column, too, so you won't be missing anything while doing other stuff! Another eye-catching part of this tool is that you'll be able to schedule tweets, however, threads are not available for scheduling at the moment. All these features are completely free!
Check out a guide on how to use TweetDeck here.
Not all tools are outside of Twitter. Check how useful the below features can be and how you can take advantage of them if you're not already doing it!
Although Twitter Lists are not exactly a tool, they can have a huge impact.
They can help you organize your account effectively for maximum productivity.
They also allow you to sort users into categories of your choice.
For example, you can sort users into lists such as Influencers, Affiliates, and Partners.
This is a Twitter Feature, so it is available for free. Check out this amazing Twitter guide to know more about Lists.
6. Twitter Analytics
Twitter Analytics is an add-on feature provided by Twitter. It is easily accessible to everyone!
All you need to do is log in to your Twitter account, click on your profile photo, and navigate to analytics from the drop-down menu.
You can also access the same from its site.
By activating Twitter analytics, you'll have access to a bunch of relevant data that will let you have a glance at your tweets' behavior.
Graphics and numbers will be your best allies when analyzing your engagement. All this data is gathered in the same place for you to use as you wish.
This feature is available at no additional cost.
7. Triberr
Triberr is a Twitter Marketing Tool specifically designed for bloggers and small businesses that helps you promote your content to people who are interested in the same niche as you.
Members are invited to create Tribes, which are basically groups of individuals who share the same interest.
The idea behind the Tribes feature is that members help one another by sharing curated content appropriate to their niche and saving each other a lot of time by doing so.
Members can choose to share their posts on a schedule or at will.
Stats are available for you to see how many people have interacted with your posts as well as the individual user's social-influence level.
With Triberr, you will:
Build a strong community;
Distribute your content efficiently;
Promote your content within and outside your community;
Have access to key analytics;
Schedule whatever you want whenever you like;
Curate your content to improve its quality.
You can get started with Triberr for free. Premium plans start at $20/month or $216/year.
Curating content is a good way to get your followers engaged and interacting with you, which makes it a great Twitter marketing strategy.
One of the ways to use Paper.li for social media marketing is to create an online news magazine, where you can share social media content and information from other sources arranged within a fresh and attractive layout.
Since this system gives you and your Twitter followers the chance to curate materials from over 30 different services, including sites like Twitter, you'll find it quite useful when it comes to sharing on your profile, too.
You can get started with Paper.li for free. The premium plan costs $12.99/month.
Tweepsmap is another great Twitter Marketing Tool.
With this tool, you can keep an eye on all your social media networks from a single dashboard. It provides in-depth analytics that are useful for charting the progress of your posts at various times throughout the day.
It also allows you to see how customers are engaging with you on Instagram and whether their user profiles are linked through Twitter or Facebook – which can help you better decide on where to focus your marketing efforts and which kinds of ads will be most effective.
Tweepsmap provides a free plan with limited features. You can get its exclusive features under premium plans.
Tweepsmap provides 4 different plans – Starter, Growth, Advanced, and Enterprise plans, priced at $14, $29, $49, and $149 per month.
Followerwonk is a Twitter Marketing Tool that helps you optimize your search.
You can easily create groups to engage with your users or other influential accounts, set reminders to follow new engaged accounts, and view statistical charts based on your followers' location, age, gender, and other interests to help generate more relatable content for targeted users.
Followerwonk offers a free subscription with 2 paid plans – Target at $29, and Multitask at $79 per month.
Conclusion
Make your business work for you by using multiple social media platforms and third-party tools that can help you accelerate them.
Twitter is a great place to start, but there are other social media platforms out there where businesses can grow and develop an online presence.
Choose wisely and find a solution like Hypefury that helps you automate and maximize the benefits of every platform!